My free teaching videos come from the singing course that I created called the 5 Point Singing System.
I've been teaching for over 15 years and love to share samples of what the system has to offer.
I wanted to include the first video "Vocal Warm Up" since it is a great place to start and it will help keep your voice in tip top condition.
Enjoy the free sample videos on this page!
A Gift to Yourself
If you like my free teaching videos and the way I teach, the 5 Point Singing System Manual can help you dig a little deeper. I've had so many students who always wanted to sing but never believed they could. Time and time again, it's been a joy to watch the system work it's magic and see my students blossom into divas and rockstars.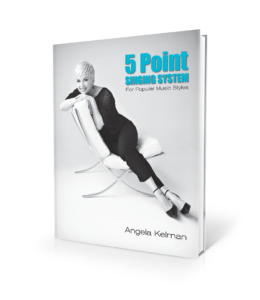 Adele – Rolling in the Deep
Imagine Dragons – Radioactive